It's that time of year again! The 27th United Nations Climate Conference, or COP 27, was held in Egypt and took place from November 6th to November 18th, concluding today. The attendance list was quite surprising – the leaders of the world's current largest emitters (China, India, and Russia) were not present, and even some of the attendees, such as the crown prince of Saudi Arabia, Mohamed bin Salman, were present despite having no intention of taking efforts to improve the climate crisis in their own nations. Thankfully, some of the leaders present, such as US President Joe Biden, EU President Ursula Von Der Leyen, and newly-appointed British PM Rishi Sunak, were there on a mission to bring about significant change, and leaders of nations primarily affected by the climate crisis were able to speak as well – this will become a major theme, as you will soon see.
This year's landmark decision came in the conference's concluding hours this very morning. Following several hours of tense debate and deliberation, the several parties present agreed to adopt a $100B/yr "loss and damage fund" which would provide poor nations suffering from global warming-induced disasters with adequate compensation. UN Secretary-General Antόnio Guterres described the decision as "an important step towards justice." His words are correct – climate justice, and any environmental justice for that matter, has long been an aspect of the issue that goes undetected, and the fact that it is being brought to global attention, at the COP no less, is definitely a move in the right direction. If you're unfamiliar with the term, chances are you live in an area that is better off – to put it simply, environmental issues, especially global warming, don't affect areas in the same way. Unfortunately, the most ravaged regions are often the ones that are not as capable of recovering as the rest of the world, hence the decision to prioritize funding for poorer nations. (If you're confused, I'll be writing a blog post about environmental justice soon for sure, so stay tuned!)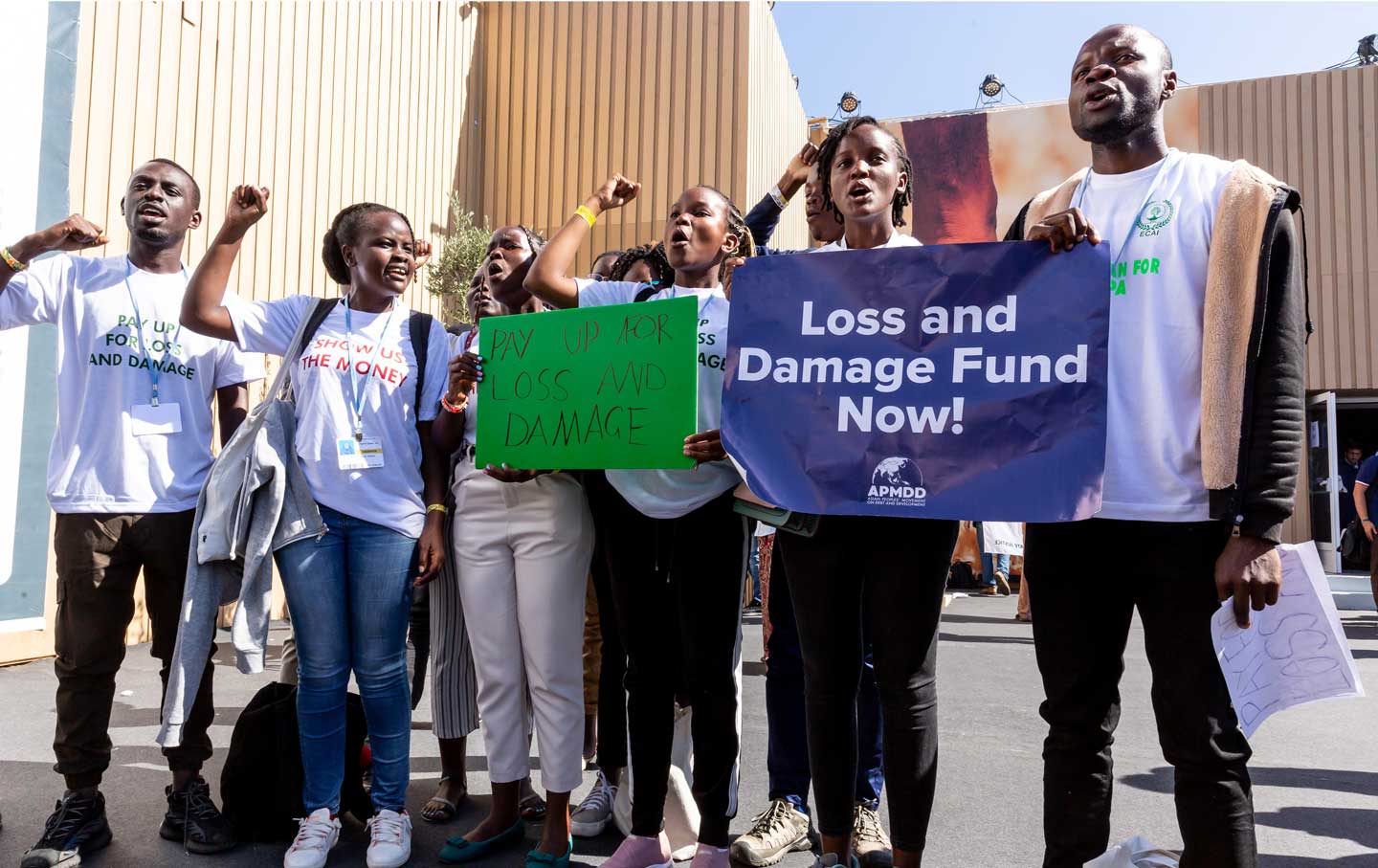 While I commend the abilities of the world's leaders to come to this decision, it is important to point out that it has its limitations. The most obvious one is that, despite allocating funds to help poorer nations combat climate change, the decision does not address the greenhouse gas (GHG) emissions causing these scenarios at all. And yes, smaller, informal decisions and resolutions about the matter have been made, but the COP, or even the global scale for that matter, has yet to formally or comprehensively undertake efforts to eliminate the cause at all. And, the global leaders responsible for the act left many of the most significant decisions about the funding, including which parties will be responsible for paying off these funds and how, to be discussed in future years, so really we haven't gotten anywhere. Still, the agreement was a big win for exhausted negotiators that pushed through the hours of the night and early morning, and I have a feeling this discussion isn't over just yet. Several smaller decisions made this year were reiterations of agreements decided at last year's COP 26, holding nations accountable for their progress towards their goals. Other than that, this year's COP seems to be as good of a success as it could have been, and the G20 summit that took place from November 15-16 in Bali reaffirms that. That's all for today, see you all next time!
Content Sources:
https://www.reuters.com/business/cop/countries-agree-loss-damage-fund-final-cop27-deal-elusive-2022-11-20/