One of the major events in the news you may have seen these days is the G-20 summit that took place at the end of October in Rome. Leaders of the member countries of G-20, or the Group of 20 countries, met for a few days to discuss the path towards tackling climate change and overcoming the effects of the COVID-19 pandemic, but we're more concerned about the former here. (The 20 countries include Argentina, Australia, Brazil, Canada, China, France, Germany, India, Indonesia, Italy, Japan, the Republic of Korea, Mexico, Russia, Saudi Arabia, South Africa, Turkey, the UK, the US, and the EU.) Here are some of the key takeaways and agreements from the summit: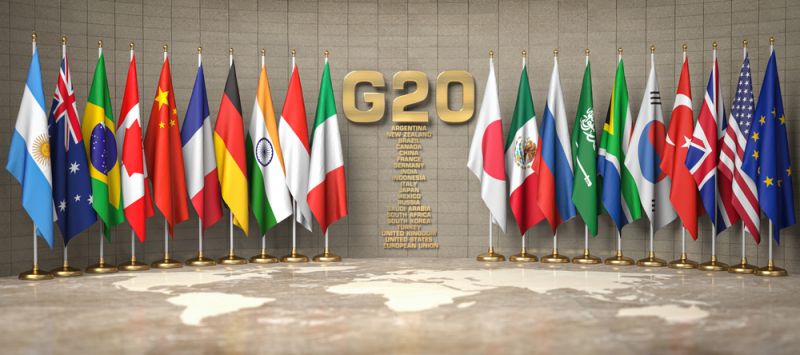 The member nations will reach net-zero greenhouse gas (GHG) emissions "by or around mid-century." Saudi Arabia, China, and Italy have specifically set 2060 as their goal. The Group of 7 Rich Democracies (G-7), which includes Canada, France, Germany, Italy, Japan, the UK, the US, and the EU has set their goal for 2050.
Public financing for coal-fired power generation abroad will be terminated. A similar decision was reached at the G-7's summit that took place in June in Cornwall, England.
It was concluded that if the mean increase in global temperature can stay at 1.5 degrees Celsius, the impacts of climate change will be significantly reduced.
If done properly, the G-20 could notably decrease the amount of global human-caused warming on their own. This is because, according to the Guardian, the member nations altogether are responsible for 85% of human-induced GHG emissions.
The targets set by the Paris Agreement, which was adopted by the United Nations in 2015, fall short of its desired outcome. It is almost impossible to carry out, and the goals countries set to reduce their carbon emissions are not enough to actually have an impact. Further revision will be needed soon.
That's all for highlights from the 2021 G-20 summit that took place in Rome. Make sure to keep an eye out for the results of COP 26, which is the annual climate change conference held by the United Nations. This year, it is being held in Glasgow, Scotland, from October 31 – November 12, so it is currently underway. See you then!
Content Sources:
https://www.bloomberg.com/news/articles/2021-10-31/highlights-of-what-was-agreed-to-at-the-g-20-summit-in-rome